Saudi Arabia rejects 'unfounded' HRW allegations of killing Ethiopians at Yemen border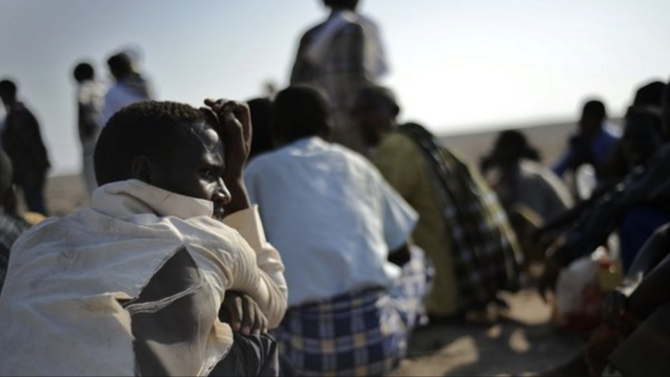 Saudi government source said accusations were baseless
Ethiopia on Tuesday said it will launch a joint investigation with Riyadh into the report
RIYADH: Saudi Arabia has rejected accusations made by Human Rights Watch that Saudi border forces killed hundreds of Ethiopian migrants on its border with Yemen.
Speaking to AFP on condition of anonymity, a Saudi government source said the accusations were baseless.
"The allegations included in the Human Rights Watch report about Saudi border guards shooting Ethiopians while they were crossing the Saudi-Yemeni border are unfounded and not based on reliable sources," the source said.
Ethiopia on Tuesday said it will launch a joint investigation with Riyadh into the report.
"The Government of Ethiopia will promptly investigate the incident in tandem with the Saudi Authorities," the ministry said on X, formerly Twitter, a day after the publication of the HRW report.
Saudi authorities have also strongly denied allegations made by UN officials in 2022 that border guards systematically killed migrants last year.
In its report, HRW accused Saudi border guards of shooting heavily and using explosives to kill migrants, mostly Ethiopian, who were trying to cross into the Kingdom from Yemen.
culled from Arab News


Leave a Reply
Your email address will not be published. Required fields are marked *