Senator Ali Ndume's Dramatic Exit from Senate Chamber Reveals Tensions with Senate President Akpabio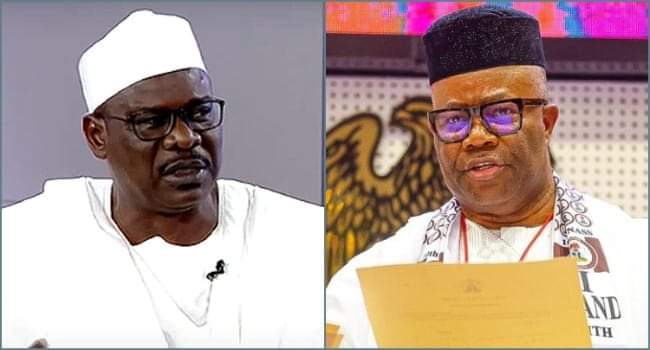 In a dramatic turn of events today, Tuesday, October 17, 2023, Senator Ali Ndume, known for his outspokenness, walked out of the Senate chamber. The incident unfolded during a heated exchange between him and the Senate President, Godswill Akpabio, shedding light on tensions within the Senate.
The trigger for Ndume's departure was when he cited the 54th order of the Senate's constitution, drawing attention to what he perceived as a mismanagement of Senate affairs by Akpabio. In his impassioned plea, he stated, "Honorable Speaker, there are some things we do in this House that are against the rules. Sir, there is no one who can be corrected if he makes a mistake."
Clearly in Angry, Ndume left the assembly hall abruptly, making his way to his office. While the precise cause for the Senate's abrupt adjournment remains uncertain, it is widely rumored to be linked to the clash between Senator Ndume and Senate President Akpabio, revealing the complexities and dynamics at play in the Senate.
Leave a Reply
Your email address will not be published. Required fields are marked *