Katsina's Pride: Two Distinguished Natives Rise to Prominence in National Appointments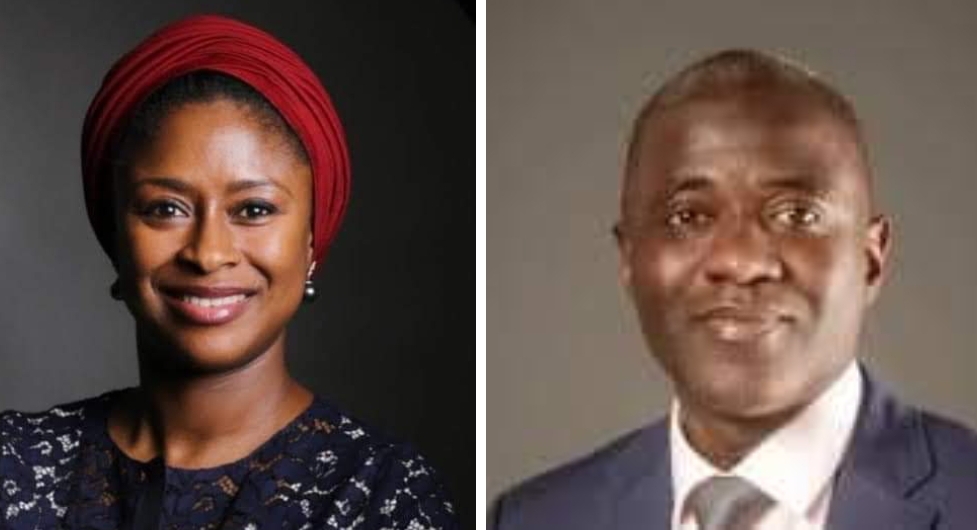 Katsina State Governor, Malam Dikko Umaru Radda PhD, extends his warm congratulations to fellow Katsina indigenes for their recent appointments by Nigeria's President, Bola Tinubu.
In an extraordinary development, Aminu Maida has been appointed as the new Executive Vice Chairman of the Nigerian Communications Commission (NCC). With over 15 years of international expertise in FinTech, Telecoms, and Enterprise Technology, his qualifications are truly remarkable.
Governor Radda's felicitation was conveyed through a statement by his Chief Press Secretary, Ibrahim Kaula Mohammed.
Prior to his new role, Maida had an illustrious career at the Nigeria Inter-Bank Settlement System Plc (NIBSS) and Arca Payments Network, where he served as the Chief Technology Officer. His impressive track record speaks volumes of his proficiency in these sectors.
Aisha Rimi, another source of pride for Katsina, boasts a remarkable 32-year career encompassing legal, business, and strategic communications on a global scale across various industries. She has now assumed the leadership of the Nigeria Investment Promotion Commission (NIPC).
Her extensive experience in foreign investment, project financing, and regulatory compliance harmoniously aligns with President Tinubu's Renewed Hope Agenda to enhance the nation's investment portfolio.
Governor Radda expressed his heartfelt gratitude to President Tinubu for selecting these exceptional individuals from his state and urged them to be exemplary representatives of Katsina State.
The Governor emphasized that Katsina State has a long-standing tradition of producing exceptional professionals who have made substantial contributions to the nation-building process.
He underscored that these significant appointments from Katsina State underscore the state's pivotal role in the growth and development of Nigeria.
On behalf of the people of Katsina State, Governor Radda extends his heartfelt congratulations to Aminu Maida and Aisha Rimi and wishes them every success in their crucial roles.
Leave a Reply
Your email address will not be published. Required fields are marked *