Water Supply: Katsina builds new dam, projects N300 million revenue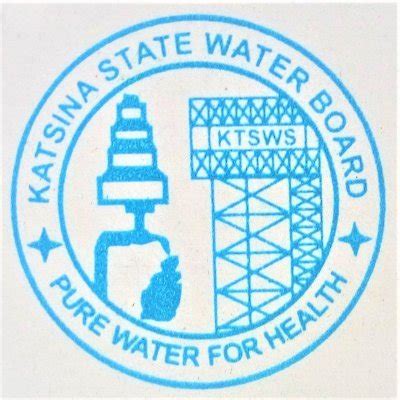 The Katsina State Water Board is considering building a new dam to meet the water needs of Katsina metropolis and environs as the existing dam is over forty years old and it has been overstretched due to population growth and a lot of irrigation activities.

This was disclosed by Dr. Tukur Hassan Tinglin, the General Manager of the Board while interacting with newsmen at his office in Katsina on Thursday saying board is putting efforts to improve its services to its customers throughout the state.
One of the measures it plans to put in place is the provision of prepaid meters for water consumers in private and public places for better billing systems
He explained that the state government was finalizing arrangements and signing of an MoU with a Chinese company that will supply the prepaid meters to be installed in houses and offices.

"With this development, we are projecting a monthly revenue of over N300 million, and with prepaid meters, revenue collection will be more efficient and transparent".
"As for Ajiwa dam, we realized that it is almost silted, and experts consider desilting as a waste, desilting is unsustainable because we have to consider how many trucks of sand will be evacuated from the dam and how much it will cost the government".
"This is why we are considering building a new dam, the existing dam is over forty years old and it has been overstretched due to population growth and a lot of irrigation activities taking place around the area, therefore utilization has become unsustainable", he maintained.
Dr Tingilin pointed out that, the present administration met so many contracts that were awarded but were not completed, adding that, "The Malam Dikko Radda administration has the political will to revisit those contracts and find a way of making these facilities functional for the benefit of the people".
"An instance is the Power Boosting Station at Ajiwa, the contractor has been identified and we have engaged him, he has made his own complaints and requests and the Governor is considering it, he will go back to the site because the work is already at 85 percent completion level".
"There is another pump house where all the machines, pumps, and equipment have been purchased, what remains is the civil works and installation of machines and pumps, we have invited the contractor to either come back and finish the work or the contract will be revoked and awarded to another company".
Tinglin said measures were also being taken to cut the running cost across the water supply chain, through the transition to CNG-powered generators, "We will switch to CNG-powered generators which are more fuel-efficient and will therefore reduce the running cost significantly".
"At present we are spending a lot of money on diesel because we buy 134,000 liters every month. CNG generators also make less noise because in some towns security agents request us to switch off our generators at night to have the silence they require to monitor the movement of criminals, with CNG-powered generators we can pump water at night in such places", he said.


kunnen gari

Leave a Reply
Your email address will not be published. Required fields are marked *