Katsina Rally: Sheikh Zakzaky's Followers Support Palestine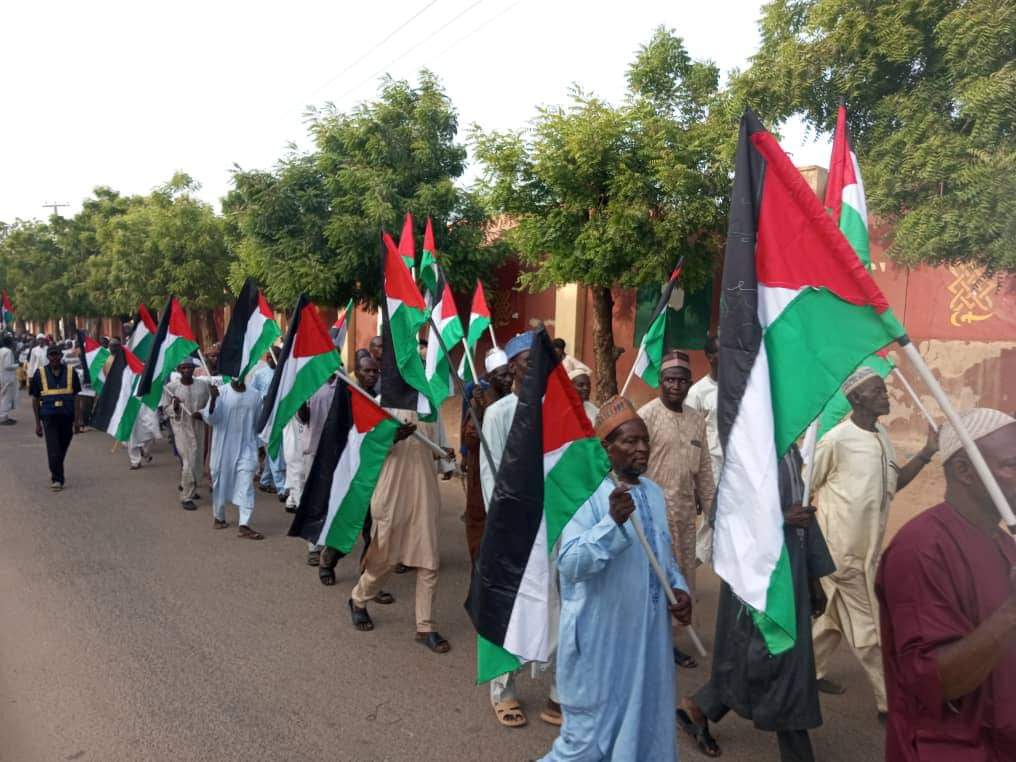 Katsina Rally: Sheikh Zakzaky Followers Show Solidarity with Palestine

Zaharaddeen Ishaq Abubakar, Katsina Times

On Wednesday, October 11, the Sheikh Zakzaky followers in Katsina organized a rally to express their solidarity with the Palestinian people amidst the conflict involving Palestine, Hamas forces, and Israel.
Mallam Usman Dalhatu, the Representative of El'zakzaky Followers in Katsina, led the demonstration. Demonstrators took to the streets of Katsina City, waving flags symbolizing Palestine, and chanting slogans that reflected fraternity and hope for the Palestinian community.
Addressing journalists on behalf of the Shiite followers, Mallam Shehu explained the purpose of their demonstration, stating, "This sorrow and support for Palestine extend beyond the Shiites; it belongs to Muslims worldwide. If you are a Muslim, supporting Palestine is your responsibility."
Recalling that on October 7, Hamas forces initiated attacks on Jewish residents in Israeli territory, triggering a protracted conflict between Israeli forces and Hamas, the duration of which remains uncertain. Assessing the casualty count between the two nations is ongoing.
Leave a Reply
Your email address will not be published. Required fields are marked *