Katsina's Security Reinforcement: Governor Radda Unveils 'Katsina Community Watch Corps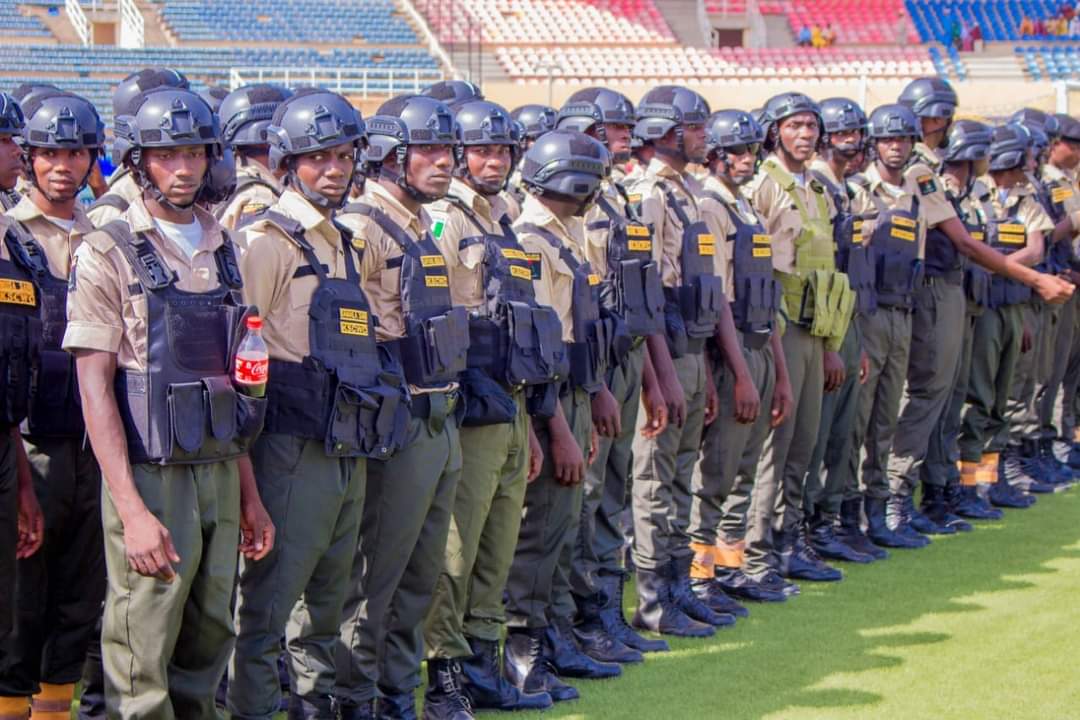 Zaharaddeen Ishaq Abubakar, Katsina Times 10/10/2023
In a significant move to address the escalating security challenges in Katsina State, Governor Dr. Dikko Umar Radda introduced a specialized security force known as the 'Katsina Community Watch Corps' during a high-profile event on Tuesday.
Governor Radda, during his address at the officer's inauguration ceremony, reaffirmed his commitment to fulfilling his electoral promise of enhancing security across the state.
With determination, he declared, "Even if it means allocating the state's entire budget to security, we will restore peace and security." The inauguration marked the formation of the first wave of this initiative.
The governor implored the youthful security officers to execute their duties with dedication and expertise, emphasizing the need to rejuvenate the state's security image.
The inaugural batch consisted of approximately 1500 officers, and to equip them for the battle against terrorism, Governor Radda provided armored personnel carriers, 70 Hilux vehicles, and 700 motorcycles.
The grand inauguration took place at the illustrious Muhammadu Dikko Stadium in the city, attended by dignitaries from both within and beyond the state. Notable guests included the governors of Kaduna, Kano, Zamfara, Jigawa, Kebbi, and Sokoto.
Former President of Nigeria, Muhammadu Buhari, Alhaji Ahmed Rufa'i, Director of National Intelligence NIA, the Deputy Inspector General of Police, and several other esteemed figures graced the occasion.
Also in attendance were the Emir of Katsina and Daura, former governors, members of the state and federal assemblies, and various government officials, making this a momentous event in the state's ongoing efforts to bolster security.
Leave a Reply
Your email address will not be published. Required fields are marked *