Insecurity: Senator 'Yar'adua applaudes Radda.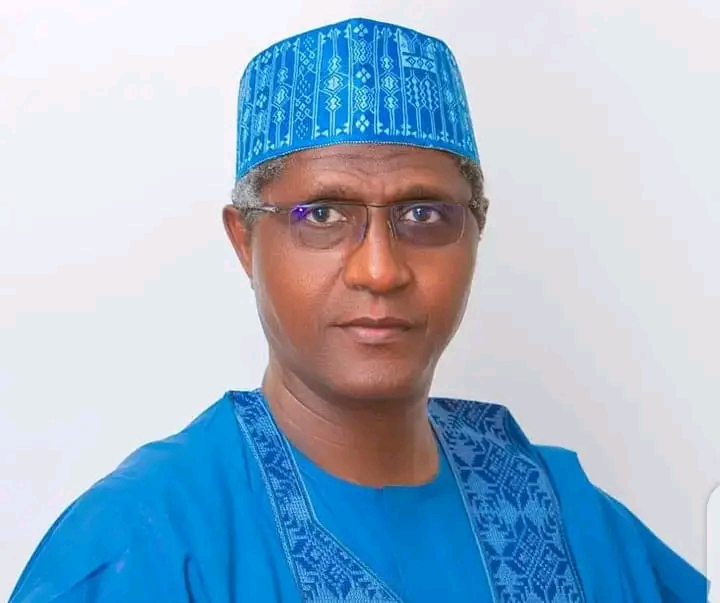 By Lawal Gwanda
Senator Abdul'aziz Musa Yar'adua of Katsina Central Senatorial District has saluted Governor Dikko Umar Radda of Katsina State for taking Bull by the Horn in the fight against insecurity bedeviling the state.
Senator 'Yar'adua who made this known while speaking with newsmen, said Malam Dikko Radda should be regarded as a Crusader who sacrifices himself in saving the lives of Katsina people from the unwanted killings and kidnappings by all means, which according to him is unprecedented.
The Senator who is the Chairman Senate Committee on Army pointed out that the N560 Million allocated for Security Gear by the Governor is a proactive measure to booster security efforts.
The Mutawallen Katsina also said the N560 Million allocation is substantial to procure advanced security equipment for the 1,500 newly formed Security Watch Corps ready for graduation.
"On my part as Senator representing Katsina Central Senatorial District, I recently presented a motion on the floor of the Senate seeking the Senate to summon the Service Chiefs on the lasting solutions towards solving insecurity bedeviling the North Western Axis."
According to the Senator, the Senate expressed worries on the killings and kidnappings of innocent people particularly in the North Western Section and indeed Katsina State, and honoured my prayers by instantly resolving to summon the Service Chiefs.
Senator 'Yar'adua however expressed worries on the frequent cases of killing and kidnappings that became almost a daily and weekly occurrence in major towns and communities in the North West geopolitical Zones.
"Recently, 5 students of the Federal University Dutsinma in Katsina State have been kidnapped, and on September 22, 2023, 24 students of Federal University Gusau were abducted and eight Corp members were also kidnapped on their way to Zamfara State. This recent happenings has thrown the academic institutions into a panicky mood."
The Chairman Senate Committee on Army therefore urged the states governments bordering Katsina state to follow the foot steps of Governor Radda by patnering with his efforts to amicably fight the menace.
Leave a Reply
Your email address will not be published. Required fields are marked *