Celebration of Two Centuries: The Badawa Community's Legacy and Contribution to Katsina State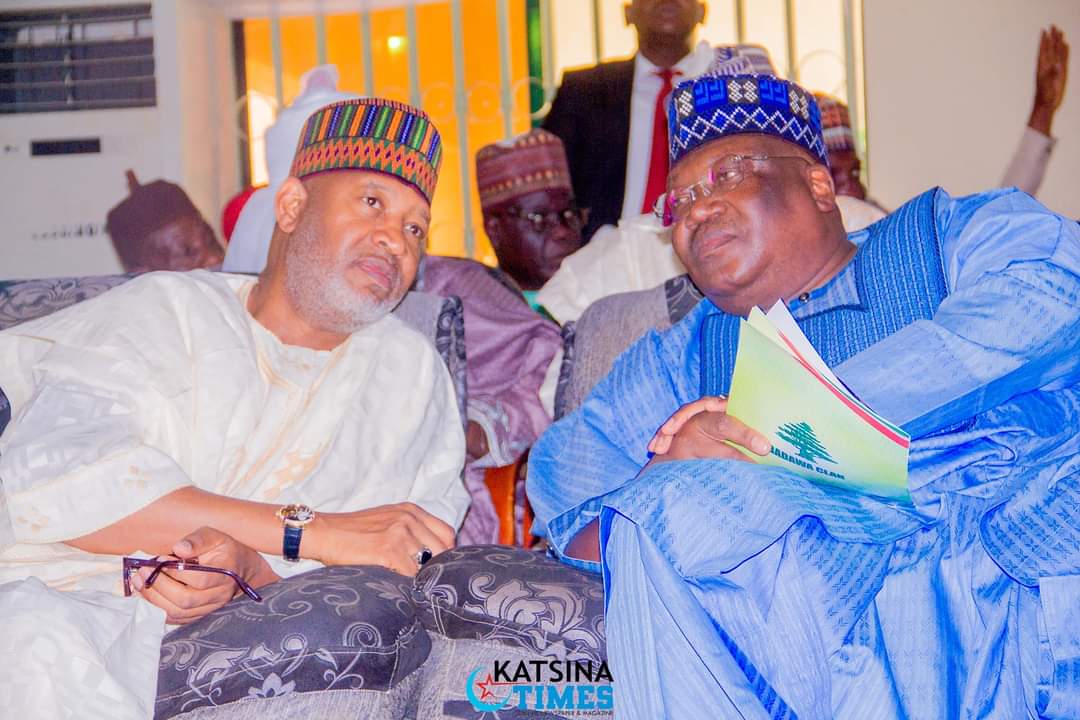 By Zaharaddeen Ishaq Abubakar, Katsina Times Date: Saturday, October 7, 2023
The Badawa community, originating from Yobe state, celebrated a significant milestone in their history on Saturday, October 7, 2023, as they marked the two hundredth anniversary of their arrival in Katsina, dating back to the 18th century.
At the helm of the commemoration, Alhaji Abba Yusuf Funtua distinguished leader of the Badawa community in Katsina state, who also served as the chairman of the gathering, delivered a heartfelt welcome address on behalf of the Badawa community, extending warm greetings to the distinguished guests who graced the occasion.
Among the prominent guests in attendance were Sardaunan Bade former President of the Senate of Nigeria, Dr. Ahamad Lawan, accompanied by his esteemed delegation.
Additionally, Senetor Hadi Sirika, former Minister of Aviation was also present to honor the occasion. Representatives from the Badawa community in Yobe State, as well as Traditional Rulers from both Katsina and Yobe Emirates and officials from the Yobe State Government, added luster to the event.
The gathering featured the participation of renowned scholars, professors, and universities from across Nigeria. They presented a series of essays that shed light on the origin and history of the Badawa community, tracing its roots and the establishment of its kingdom in Yobe state.
Furthermore, some scholars delved into the narrative of the Badawa's arrival in Birnin Katsina, the territories they presided over, and their unwavering commitment to fostering development within the state and the nation as a whole.
The commemorative event unfolded at the Local Government Service Commission Conference Hall, situated along the Kaita road in Katsina, providing a fitting backdrop for this historic gathering.
In conclusion, the celebration of the two hundredth anniversary of the Badawa community's arrival in Katsina served as a momentous occasion to reflect on their rich history, remarkable achievements, and their enduring commitment to the progress and development of Katsina state and Nigeria as a whole.
This event reaffirmed the Badawa community's indelible mark on the region and their integral role in shaping its cultural tapestry and socio-economic landscape.
Leave a Reply
Your email address will not be published. Required fields are marked *