Overflowing garbage dumps deface Katsina metropolis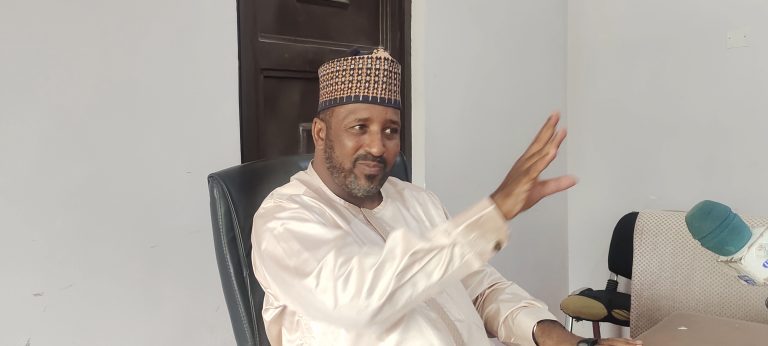 Katsina, the Katsina State capital, once reputed to be among the cleanest cities in Nigeria's North-West, is currently "at war" with heaps of refuse, competing for space with some of the metropolitan roads.

Reports indicate that government agencies in charge of evacuating the garbage dumps may not have done so for several months, enabling waste virtually consume some of the major streets.
However, the Commissioner for Environment, Musa Adamu Funtua, during a media chat on Tuesday attributed the development to the recent Federal Government's fuel subsidy removal which led to hike in prices of petroleum products and general cost of living.
He noted that residents may have to endure the situation until budgetary allocations are updated to capture the current realities regarding the cost of diesel.
According to him, the Ministry inherited a quarterly allocation of N14 million for waste management, an amount which he described as grossly inadequate given the prevalent cost of diesel and fuel as well as maintenance of vehicles and payment of allowances for casual workers.
Moreover, he noted that majority of the total 106 vehicles for waste disposal in the State are grounded and unserviceable, thereby compounding the situation.
Funtua said that, "when this government came into office, we met the challenge of waste management to the extent that most of the vehicles for evacuation of garbage are not serviceable.
"We have N14 million quarterly budget to clean the environment when a litre of diesel is sold for N210 but days later, the price went up to as much as over N900 and that is the challenge.
"We approached the Governor on this and he approved the release of N20 million and directed that we should capture it in the next budget because the current budget cannot handle the situation.
"We also have casual workers to pay from the same money and a payloader costs N250,000 daily while a tipper costs between N80,000 to N100,000 daily.
"The Ministry of Works are the custodians of the vehicles and they have already given an estimate of about 96 million to repair some of the vehicles and the Governor has approved it has to further undergo due process.
"I am happy because since we have already identified the problem, the Governor is tackling the situation.
"Ministry of the Environment is a major stakeholder in ensuring that the environment is clean in order to checkmate diseases and better life for the people," he said.
Culled from Faithmajisblog
Leave a Reply
Your email address will not be published. Required fields are marked *