Protest erupts against electoral court bribery in Kano.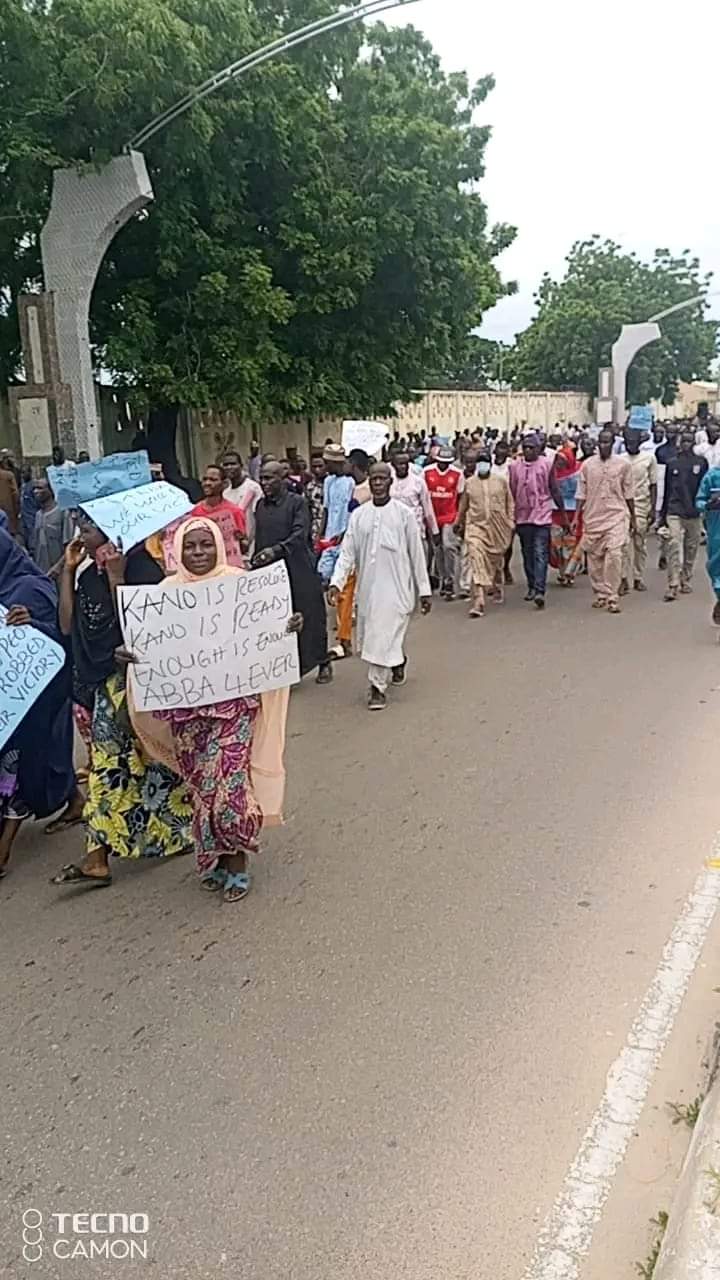 Civil society groups in Kano have organized protests against allegations of corruption surrounding the election courts, specifically targeting bribery. The controversy erupted last week when Justice Flora Ngozi Azinge, the chairperson of the Federal and Kano State House of Assembly election complaints court, publicly disclosed attempts to bribe the court's judges in an effort to undermine justice.
According to reports, Justice Flora Azinge stated that this marks the second instance in which a judge has approached her with complaints about attempts by certain lawyers involved in the court cases to offer bribes.
In response, the two major political parties in the state—the ruling NNPP and the main rival, APC—are trading accusations and pointing fingers at each other.
Leave a Reply
Your email address will not be published. Required fields are marked *