NPC Chairman inaugurates Technology and Innovation Hub Committee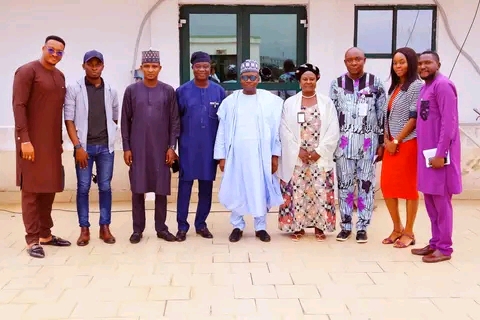 The Chairman ,National Population Commission, Hon. Nasir Isa Kwarra,on Thursday inaugurated the Technology and Innovation Hub Committee Commission's headquarters in Abuja.

The Technology and Innovation Hub Committee comprised of staff from different departments of the Commission responsible for enhancing the Civil Registration and Vital Statistics (CRVS) systems leveraging advanced technologies, such as electronic data capture systems, biometric identification, and cloud-based solutions.
The Committee will ensure technology integration, data management, GIS, data analysis, programming, and fostering inter-agency collaboration.
Through these innovations, the NPC aimed to improve data quality, accessibility, and overall efficiency in meeting the nation's revolving data requirements.
The Committee's establishment underscored the NPC's commitment to becoming the leading demographic agency in Africa, meeting the needs of all end users and ensuring a robust population quality for national transformation.

Leave a Reply
Your email address will not be published. Required fields are marked *