An Open Memo To Katsina State Governor Mallam Dikko Umar Radda, Ph.D.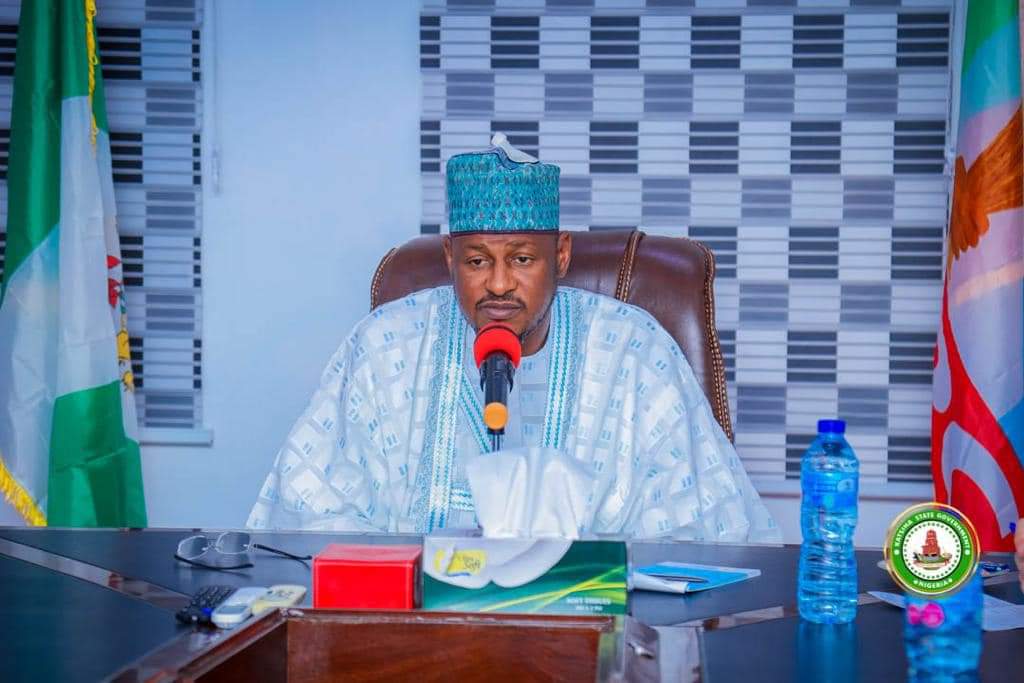 Your Excellency,
Mallam Dikko Umar Radda, Ph.D
Executive Governor of Katsina State
Government House, Katsina
Dear Sir
On Civil Engagement and the Role of Civil Society in Tackling Insecurity in Katsina State
I am writing on the above subject matter. The purpose of my open Memo is to offer a citizen advisory on the security or insecurity challenges in Katsina State. I am encouraged to write to you because you seemed to offer an open channel of communication between the rulers (you and your government) and the ruled (us, the commoners). On several occasions, you stated that your government is a citizen-oriented one and, therefore, you expect us to express our views on matters of concern to all. Please note that I chose to write an open memo for two reasons. One, I do not have access to the government house or the people in government. Two, I hope that you or someone close to you might read the memo and, Insha Allah, the message will get the necessary attention. My intention here is to provide you with some advice on civil engagement and the role civil society can play in tackling security challenges in our state.
As an administrator per excellence (from local government to federal office), YE may agree with me that effective and efficient civil engagement and the involvement of civil society organizations are crucial in addressing several public issues in government. We have witnessed severally how, for example, ASSU, NLC, TUC and several other such organizations helped the government in the resolution of many problems. It is my ardent conviction that civil engagement and civil society organizations can help in tackling insecurity issues and maintaining peace and harmony in our communities.
I wish to offer the following for your consideration:
1. Foster partnerships with civil society organizations: Actively engage with civil society organizations, such as community-based organizations, non-governmental organizations, and faith-based groups. Establish regular dialogues, such as quarterly engagements to discuss the security of their areas. Collaborate with this group to understand the security concerns at the grassroots level and develop joint strategies to address them.
2. Promote community policing initiatives: Encourage community participation in maintaining security by supporting and strengthening community policing initiatives. Collaborate with civil society organizations and local communities to establish community watch groups, neighbourhood patrols, and citizen-led security initiatives. Provide necessary training and resources to empower these groups.
3. Enhance transparency and accountability: Promote transparency and accountability within the security sector to build public trust. Work with civil society organizations to establish mechanisms for monitoring and reporting security-related activities, ensuring that both law enforcement agencies and community members adhere to established protocols and regulations.
4. Promote civic education and awareness at school levels. In addition, to teaching our young ones in School, encourage civil society organizations to conduct civic education programs that educate citizens about their rights, responsibilities, and the importance of security cooperation. Such programs can include workshops, seminars, and public awareness campaigns to foster a culture of active citizenship and community engagement.
5. Support conflict resolution and peacebuilding initiatives: Encourage civil society organizations to participate in conflict resolution and peacebuilding efforts. Support initiatives that promote dialogue, mediation, and reconciliation among conflicting parties. By addressing the root causes of violence and promoting peaceful coexistence, we can prevent security challenges from escalating.
6. Establish platforms for citizen feedback: Create channels, such as quarterly meetings, for citizens to provide feedback and report security-related issues. Develop user-friendly systems, such as smartphone applications, that allow individuals to share information anonymously and securely. Work with civil society organizations to analyze the feedback received and take appropriate action to address concerns promptly.
7. Utilize Technology for Enhanced Engagement: Harness the power of technology to enhance civil engagement and participation. Establish user-friendly online platforms where citizens can access information, provide feedback, and participate in decision-making processes. Leverage social media platforms as a means of fostering dialogue and spreading awareness.
8. Provide resources and capacity-building support: Allocate resources to support the work of civil society organizations engaged in security-related initiatives. Provide funding, training, and technical assistance to enhance their capacity to effectively contribute to security efforts. Encourage partnerships between civil society organizations and relevant government agencies to leverage resources and expertise.
9. Embrace Citizen Feedback and Complaint Mechanisms: Establish efficient and accessible citizen feedback and complaint mechanisms to provide channels for grievances to be heard and addressed. Ensure that these mechanisms are well-publicized and effectively utilized to build trust and confidence in the government's commitment to citizen welfare.
To ensure proper coordination and effective functioning of the above, you may need to establish a Department of Community Engagement for Security (or any other name you wish to give it) with a cabinet special adviser. The special adviser should be vast in security work and also, importantly, ready to learn from others. The SA should not be an I know it all person. Security YE is everyones responsibility. Therefore, if an SA assumes he knew it all, he will only talk to the governor about what he believes and not what the general public thinks.
YE I trust that the above pieces of advice will assist you in not only tackling security challenges but enhancing civil engagement and promoting a strong civil society in our state as well.
By actively engaging civil society and promoting civil participation, we can create a more inclusive and secure environment for our state. I encourage you to consider these recommendations and work closely with civil society organizations to address security challenges effectively.
Thank you for your attention to this matter.
Sincerely,
Comrade Ibrahim Abu Sabe
08032759300
16/08/2023
Leave a Reply
Your email address will not be published. Required fields are marked *