Katsina: Rising Bandits' Attacks Worry Residents. Culled From Daily Trust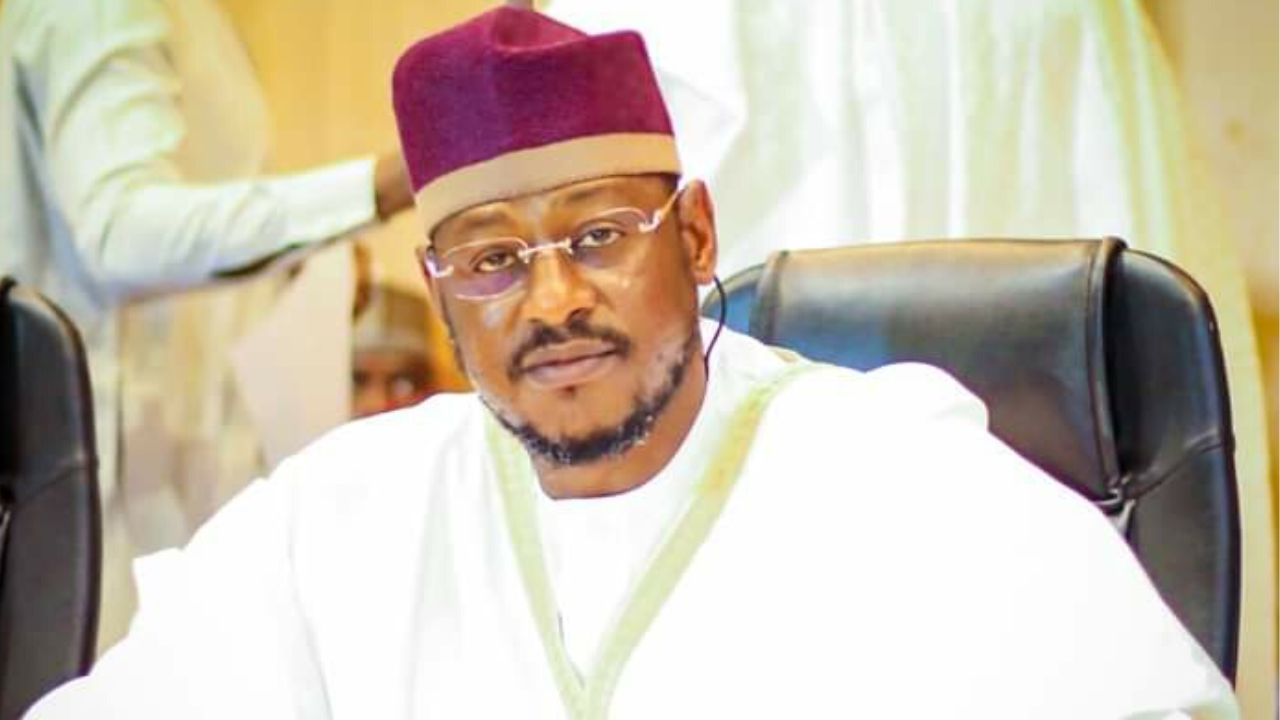 In recent weeks, residents of the frontline local government areas as well as travellers passing through the affected areas in Katsina State, had come under…

In recent weeks, residents of the frontline local government areas as well as travellers passing through the affected areas in Katsina State, had come under incessant attacks from bandits, resulting in killings, maiming, rape, cattle rustling and kidnap.
The situation is a break from what was seen in the past few months when the residents witnessed a significant cessation of hostilities in the affected LGAs which include Batsari, Jibia, Faskari, Safana, Kankara, Sabuwa, Danmusa, Dandume, Dutsinma, Kurfi and Batagarawa.
Observers in the affected areas attributed the renewed attacks to three major factors, namely the recent military onslaught in parts of Zamfara and Kaduna states, which forced the terrorists' migration to Katsina State; thickness of the bushes due to the rainy season as well as the current economic hardship which affects all businesses.
The increase in attacks seemed to have gone even worse after the state governor, Mallam Dikko Umaru Radda, had ruled out the possibility of negotiating with the bandits in the state, by signing any peace accord, as he promised to commit a larger chunk of the state's resources this year in the fight against insecurity.
The governor, however, said his administration would be willing to offer amnesty to terrorists "who turn a new leaf, by agreeing to surrender."
The governor, who stated this at a special prayer session for the restoration of peace in the state, and the neighboring Niger Republic, promised to provide sophisticated equipment and other logistics to security personnel to properly secure Katsina residents.
He asked the 34 local council chairmen to submit proposals to the state government for support, to provide security at the frontline areas battling insecurity.
Governor Radda also held an emergency meeting with the chairmen, Divisional Police Officers, traditional rulers and other stakeholders, to roll out possible measures in addressing the problem.
He said his approach to banditry would be proactive, by taking attacks to the bandits, rather than allowing them to strike before the security agents respond.
The immediate past administration of Governor Aminu Bello Masari, in its efforts to curb banditry, signed two separate peace deals with the bandits in 2017 and in 2019. The deals, however, yielded no significant result.
Residents concerned over frequent attacks
There are hues and cries in almost all of the frontline local government areas as residents come under increased attacks.
On Wednesday night, gunmen struck Dandume town, where they shot and killed a husband and wife while two others sustained gunshot injuries, one of which is the child of the deceased, who was on his mother's back.
A resident of Dandume, Idi Muhammad, who relocated to Funtua, told our reporter that he found it difficult to visit home due to frequent bandits' attacks and roadblocks along the Funtua-Dandume road.
Recently, the residents of the area took to social media platforms to express their worry over the incessant activities of bandits in the area.
The bandits were also in Bakori town, where they kidnapped the son of one Alhaji Halliru Atiku.
Only last Wednesday, August 23, the bandits kidnapped about 20 people at Kukar Babangida village in Jibia Local Government Area. Before then, the bandits took advantage of heavy rainfall, waylaid an army patrol vehicle and attacked them, injuring two army personnel, who are currently receiving treatment at a hospital in Katsina.
The bandits had earlier hacked to death one Rabilu Tukur, of Dan Ali village, Danmusa Local Government of Katsina State. Daily Trust gathered that the incident happened around 1pm.
A resident of Dan Ali, who pleaded anonymity, told our reporter that the deceased, who was an employee of Danmusa Local Government Council, was on his way back home after dropping a passenger at Tashar Biri village.
He added that the bandits have also traced locals who have migrated into Dan Ali village with their animals for their safety and rustled several animals. He said there is an upsurge of attacks in recent days, with the bandits in most cases operating unchallenged.
Also in Danmusa Local Government Area, the terrorists in their numbers on Friday attacked Maidabino village, where they conducted a house-to-house raid, rustled animals, killed one person, kidnapped his wife and went away with his animals.
Communities in the local government such as Mai Dabino, Mara, Goborawa, Dinya and Barza were also said to be paying levies imposed by the bandits in order to cultivate their farmlands, agreeing also not to disclose the bandits' identities and activities to security personnel.
Residents of Kasai, Manawa and Garin-Dodo have signed peace accords with the bandits under which they work on the bandits' farms without pay. The same peace deal had been sealed between the bandits and farmers in Tsamiya, Babban Duhu and Gora in Runka Ward of Safana Local Government Area.
In Batsari Local Government Area, bandits attacked Madogarawa village where about 19 villagers were kidnapped. A resident explained that 16 women and three men were abducted, adding that many of the abducted women were nursing mothers.
Daily Trust also gathered that about two weeks ago, several residents from Nahuta, Madogarawa, Dan Tsuntsu, Zamfarawa and Salihar Dadare communities were kidnapped and are still being held hostage.
Daily Trust had also reported how villages in western part of Kankara Local Government Area have become completely at the mercy of bandits, who seized almost all their farms and are forcing them to work on the farms, in what could be best described as a form of slavery.
A resident of Pawwa, who takes refuge in Kankara, headquarters of the local government area, who also had his farms occupied by the bandits, said Pawwa, Sabon Gari, Sha'iskawa, Gidan Galadima, and villages close to Katoge, were all occupied by bandits.
"I had to beg one of the bandits' leaders to let me use one of my farms, and he allowed us a small space to cultivate while he cultivates all the other farms.
"They have occupied our areas; they have seized all our farms except a few and they are forcing our people to work for them. The most kind of them will cook spaghetti for the labourers, who are forced to work from morning to evening, while the wicked ones will only give you water throughout.
"We are just like slaves in that area. The bandits migrated from Zamfara with their sophisticated weapons, the kinds that we don't see with our security forces, and the areas are safe haven for them as no one challenges them," a resident of Pawwa village, one of the occupied areas, said.
Residents of the area said the Kankara to Sheme road has become a death trap where bandits' attacks take place at all times of the day.
A resident of Mabai, one of the trapped villages, said it is difficult for them to take even their patients to hospital as plying the road was tantamount to death penalty.
Governor approves N7.8bn for security equipment, logistics
To match his words with action, Governor Dikko Umaru Radda, through the state executive council, approved the sum of N7,813,423,560.83 for the procurement of modern security equipment, for security agencies operating in the state.
Dr Nasiru Mu'azu Danmusa, the Commissioner of Internal Security and Home Affairs, disclosed this to newsmen after an executive council meeting on Wednesday.
Dr Danmusa said N4,852,613,400 out of the amount would be used to purchase security vehicles for patrol operations.
The commissioner further noted that the sum of N2, 697,484,036.33 has been earmarked for procuring hi-tech security equipment, while the sum of N353, 316,424.50 would be used to purchase some other security gadgets
He recalled that N640 million had earlier been approved for the procurement of security equipment for the Community Security Watch Corps.
At another meeting with the stakeholders from Danmusa, Kankara, Safana, Faskari, Sabuwa, Dandume, Batsari and Jibia local government areas, the commissioner assured the people that the government was facing the challenge head-on.
Dr Mu'azu said the government has approved the immediate recruitment of 100 vigilantes in each of the eight frontline local government areas to boost security.
He also assured that an armored bullet-proof vehicle will soon be provided for all the affected areas for use by the security agents.
The police spokesman in Katsina, ASP Abubakar Sadiq Aliyu, has also assured the people that there are concerted efforts, with synergy between the state government and all other security agencies, aimed at confronting the situation.
"Due to security reasons, I will not disclose our plans, but very soon, the affected area will see the result of this new effort," he said.

Leave a Reply
Your email address will not be published. Required fields are marked *