FASAHAR BLOCKCHAIN ACIKIN ALQUR'ANI.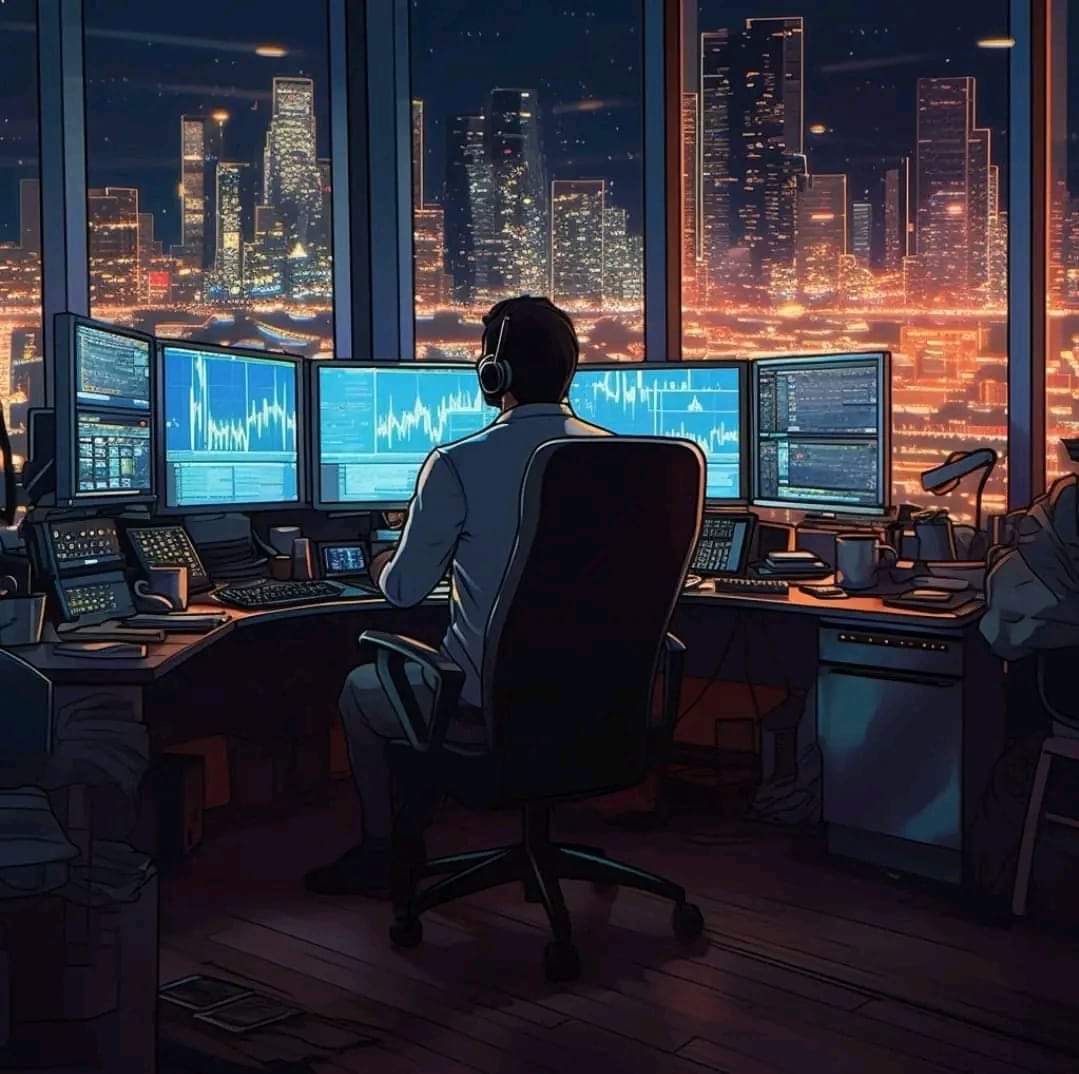 Wannan ayar tayi magana kacokan akan yadda za'a iya samar da fasahar blockchain.
Ba zan yi nisa wajen shigar daku kogin tadabburi don jin ta inda wannan ayar tayi magana akan tsarin blockchain ba amma dai zan gutsura maku kadan
BLOCKCHAIN fasaha ce wadda ke tattare da yadda za'a aje bayanai a guri daban-daban ta sigar da ba za'a iya chanja bayanan ba. Duk abinda ke cikin blockchain to wani ba zai iya goge wani bayani ba (wannan a takaice kenan)
A suratul al-Hijr watau surata 15 aya ta 9 Allah na cewa:
إِنَّا نَحْنُ نَزَّلْنَا ٱلذِّكْرَ وَإِنَّا لَهُۥ لَحَٰفِظُونَ.
"Mune muka saukar maka da abin ambato (alqur'ani) sannan kuma mune zamu kare shi.
A wannan ayar Allah ya kira al-quran da suna" zikhri" watau abinda za'a dinga ambato. Mai yasa Allah ya kira sunan Alqur'ani da 'Zikhri' a wannan ayar maimakon kiransa da sunansa 'Quran"? Saboda Allah yana magana ne akan yadda zai kiyaye alqur'aninsa ta hanyar sanya shi ya zama abin ambato ga musulmai a koda yaushe saboda haka zasu haddace shi.
Allah yace zai kiyaye alqur'ani kamar yadda yazo a ayar da ta gabata. Ya rage namu mu yi nazarin yadda Allah ya kiyaye alqur'anin, yin wannan nazari ba laifi bane domin Allah ya bamu damar yin bincike tare da tadabburin Ayoyinsa har sai mun gano ilimin dake tattare da su.
Kafin Allah ya saukarwa da Manzon Allah Alqur'ani ya saukarwa da littattafai wanda gaba dayansu sun shude yana da wahalar samun cikakken copy na su. Sai da wannan ayar ta sauka sannan musulmai suka fahimci ashe akwai yadda za'a iya aje bayanai ta yadda ba za'a taba chanja su ba.
Tun daga saukar alqur'ani zuwa yanzu babu tantama cewa koda aya daya bata chanju ba. Shin mun taba tsayawa mu ce zamu duba hikimar da Allah ya yi amfani da ita wajen tsarkake alqur'ani ta yadda ba za'a iya taba chanja shi ba? To idan muka yi wannan nazarin zamu ga irin hikimar ce masana kimiyyar zamani suka yi amfani da ita wajen ƙirƙirar blockchain.
ALURA: Ba ina nufin wannan ayar tana magana akan blockchain ba ne, ina magana ne akan yadda fasahar Blockchain tayi kama da hikimar Allah wajen tsare alqur'ani.
Saboda me nace haka?
Domin fahimtar wannan akwai bukatar mu yi bayanin wasu fasahohi da suke tattare a cikin blockchain.
BLOCK: Kundi ne ko ince littafin da ake ajiyar bayanai a cikinsa. Dukkanin Ayoyin da Allah ya saukarwa Annabi suna kunshe ne a cikin Alqur'ani. Anan alqur'ani shine "block"
CHAIN: Na nufin shedar dake tsakanin kowanne rubutu ta yadda rubutun zai zauna daki-daki batare da an hargitsa shi ba. Sannan ta hanyar CHAIN din ne za'a gane cewa an chanja bayanin ko kuma ba'a chanja ba. Anan zamu ga HADITH shine CHAIN.
Da Allah yaso ya kare alqur'ani daga chanjuwa sai ya saukar da Ayoyin wanda bayanan Ayoyin tare yadda ake aiwatar da aikin da Ayoyin suka umurta kuwa yana tattare acikin Sunnah (HADITH)
HADITH shine hanya farko wajen tantance ayar alqur'ani kamar yadda alqur'ani shima shine hanyar farko ta tantance HADITH. Duk HADITH din da yaci karo da ayar alqur'ani to za'a fahimci yana da rauni.
BLOCK na fasahar Blockchain na tattare da wasu fasahohi da suka rike bayanan dake cikinsa ta yadda baza'a iya chanjawa ba. Daga ciki akwai:
DISTRIBUTED LEDGER: Duk bayanan dake cikin blockchain to ana rarraba su ne ga NODES ta yarda idan kana son ka chanja bayanin sai dai idan zaka nemi kowanne node ka chanja bayanin dake cikin copy na shi.
Allah ya aje alqur'ani a gurare daban-daban, asalin alqur'anin da aka saukarwa Manzon Allah shine DATABASE din, yayin da sahabbai suka dinga rubutawa a cikin fata da duwatsu sannan wasu suka haddace a kansu. A wannan yanayin ya nuna alqur'ani ba aje yake a guri daya ba Allah ya karkasashi a kawunan mutane wanda kamar haka fasahar "Distributed ledger" take.
NODE: A fasahar blockchain NODE na nufin duk wata computer ko wayar da ake yin amfani da ita ayi mu'amalar da take akan blockchain.
Duk wani HAFIZI da duk wani copy na alqur'ani dake cikin duniyar nan shine "NODE"
Saboda Allah ya aje alqur'ani gurare daban-daban hakan yasa ba za'a iya chanja shi ba, idan har mutum yana son chanja alqur'ani sai dai idan zai kone gaba daya copies na alqur'ani ko kuma ya dirjewa hafizai haddar dake kansu wanda hakan abu ne mara yuyuwa (Immutable)
*A chikin CHAIN dake fasahar Blockchain yana tattare da wasu fasahohi da zasu taimaka a fahimci bayanan dake cikin block yana nan daidai ba'a chanja ba ko kuma an yi yunkurin chanjawa. Waɗannan fasahohin sun hada da:
HASH: A fasahar blockchain HASH na nufin alama dake nuna tabbacin bayani. Koda mutum yayi kokarin kagar wani bayani na karya idan an duba HASH za'a gane gaskiyar.
Masana hadisi suna gane hadisin karya ne ta hanyar 'ISNADI'. kalmar 'ISNAD' kuwa a turance tana nufin 'CHAIN' din da muke bayani ma akanta. Ta hanyar ISNADI malamai suke fahimtar cewa hadisin mai rauni ne.
A blockchain masu aikin tantance bayanai kuwa su ake kira "MINERS" yayin da a hadisi kuma sune malamai. Aikin MINERS a Blockchain shine tantancewa tare da tabbatarwa kamar yadda malaman hadisi suke aikin tabbatar da hadisi ta hanyar amfani da; 'RAWIH' wanda a blockchain shine "TRANSACTION ID" sai ISNADI wanda shine "CHAIN". Kowanne hadisi malamai sun rubuta shi a cikin littafi wanda idan ana son dubawa za'a iya ganin lambar hadisin da page dinsa a cikin littafin, a blockchain kuwa lambar bayanan ita ake cewa "TRANSACTION ID"
WANNAN BAYANIN FA A TAKAICE KENAN.
Amma hakika bincike na ya tabbatar mini da an kwaikwayi fasahar adana alqur'ani ne aka gina blockchain. A littafina na blockchain na yi cikakken bayani akan duk fasahohin tare da yadda suke a Musulunci.
In memories of Mal. Nasir I. Mahuta
Leave a Reply
Your email address will not be published. Required fields are marked *