Kano Govt To Spend N854m On Mass Wedding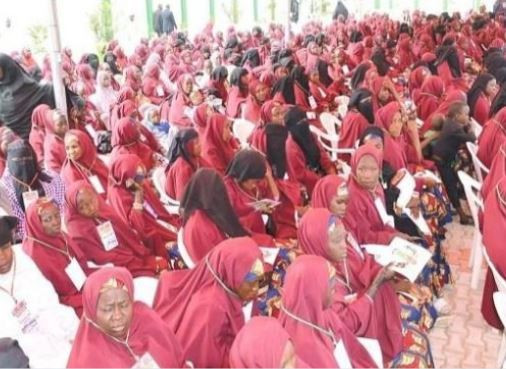 The Kano State Government has approved N854 million for a mass wedding among vulnerable persons in the state. The state governor, Abba Kabir Yusuf, disclosed…

The state governor, Abba Kabir Yusuf, disclosed this via social media on Thursday.
He said the approval was part of the decisions made during the state executive council meeting on Wednesday.
"Also from yesterday's meeting. The Kano State Executive Council has approved the following: The release of the sum of 854 million Naira for the first phase of the Auren Zaurawa Mass Wedding Initiative", he said.
Recall that the state Hisbah board, through its commandant, Sheikh Aminu Ibrahim Daurawa, recently said that preparations were at top gear to conduct a mass wedding for 1,020 couples that declared interest across the state.
Daurawa said the mass wedding was aimed at helping intending couples who cannot get married due to hardships, as they cannot afford to pay for the marital expenses.
He said every intending couple must pass through four different types of tests and that they must be screened before they can be considered in order to avoid facing similar challenges that occurred in the past mass wedding when he was the commandant of the board.
"This time around the couples must pass through four different tests which include: HIV test, pregnancy test, genotype and drugs test. We cannot consider anybody that didn't pass these tests. We are doing this to assist the couples to live peacefully and have a happy marriage. But if someone is into drugs or has a particular illness then there is a problem," he said.
He added that 20 couples will be selected from each of the 44 LGAs of the state and that the remaining 120 couples will be selected by the board.
He urged the hisbah officials to be good ambassadors of the state and shun activities that would give the board and the state a bad reputation, adding that his doors were open to all to move the state forward.
Daily Trust reports that this is not the first time the state government would organise mass wedding for those that do not have the means with the last time being in 2019 when the administration of former governor Abdullahi Umar Ganduje spent N30 million to organise mass wedding for 1,500 persons.

Leave a Reply
Your email address will not be published. Required fields are marked *