Sad News: The Passing of Wazirin Fika, Malam Adamu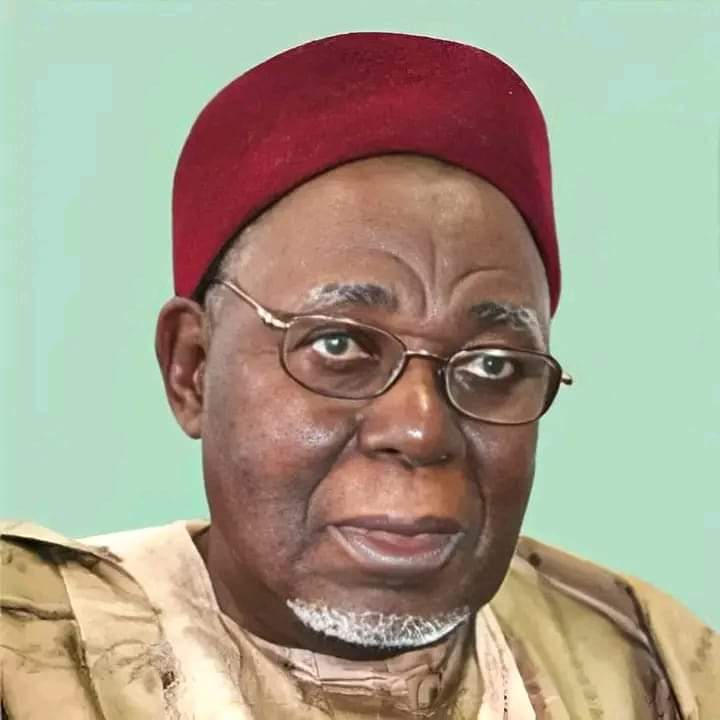 By Is'haq Modibbo Kawu
Lagos, Wednesday, October 25th, 2023
Today, we mourn the loss of a truly venerable figure in Northern Nigeria's history, Malam Adamu, Wazirin Fika. He passed away on a flight from London, where he had been receiving treatment, marking the end of an era.
Malam Adamu was a repository of knowledge about our history and the administrative structures that underpinned our nation's achievements. His presence was a source of guidance for many, and his wisdom was invaluable.
I recall how Chief Sunday Awoniyi played a pivotal role in connecting me with Malam Adamu. They were inseparable figures in the Kaduna of yesteryears, representing a time of dedicated service, genuine patriotism, and hard work.
During my tenure as the Editor of DAILY TRUST newspaper, we embarked on a series of interviews with individuals who had served during the time of Sir Ahmadu Bello. When I faced reluctance from one interviewee, I turned to Chief Awoniyi, who intervened on my behalf. His support led to a fruitful interview with Malam Yahaya Gusau.
This experience opened the doors to Malam Adamu's vast knowledge. He generously shared insights on administration, history, politics, and social aspects of life. I once asked him about the number of Personal Assistants appointed during Sir Ahmadu Bello's time, and he highlighted the stark contrast with the present, even though things were more efficiently managed then.
Malam Adamu had a distinguished career in various government positions, retiring as a respected SGF. He continued to offer his valuable insights to Nigeria, Northern Nigeria, and his community in Fika.
In the Northern system's mythology, top figures often retired to Kaduna, making it a city of power and influence. Malam Adamu was one of the most respected members of that generation, and I had the privilege to witness the culture and positions these individuals held in Kaduna.
Unfortunately, many of these venerable figures have passed away in recent years, and our country has evolved in different directions. The demography has shifted, and we now have a youthful population growing up in a world of neoliberalism, a far cry from the values that shaped Malam Adamu's generation.
Many in the younger generation may not be familiar with his name, but Malam Adamu, Wazirin Fika, embodied the best of Nigeria's golden years of development. His nine decades of life were a treasure trove of experience. With his passing, we lose a significant source of knowledge and wisdom, akin to the burning of a library, as eloquently stated by Professor Hampate Ba.
Our nation is undoubtedly poorer with his departure. May Allah grant him peace, forgiveness, and mercy. Amin.
Leave a Reply
Your email address will not be published. Required fields are marked *