NCC Chairman reports telecoms investment in Nigeria surged from $38B to $77B.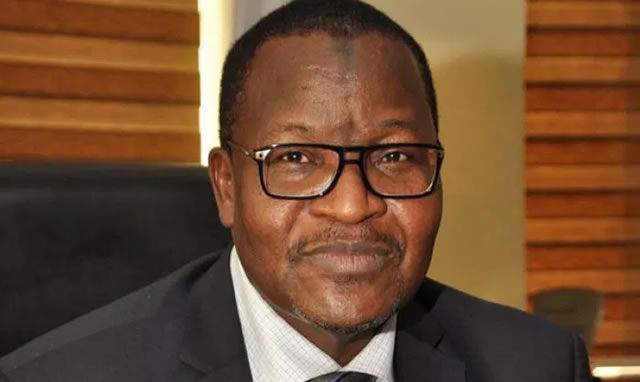 NCC Chairman Reports Remarkable Growth in Telecoms Investment in Nigeria, Surging to $77 Billion from $38 Billion
The Executive Vice-Chairman of the Nigerian Communications Commission (NCC), Professor Umar Danbatta, has announced that the influx of investment in the telecommunications sector has escalated from $38 billion to an impressive $77 billion as of the second quarter of 2023.
During a media briefing with key stakeholders in the media industry held in Kano on Saturday, Danbatta disclosed that the telecommunications sector had significantly contributed 16 percent to the nation's Gross Domestic Product (GDP) during the reviewed period.
He further elucidated that the NCC's statistics were derived from computations conducted by the Nigeria Bureau of Statistics and remarked, "Since my assumption of office as the EVC of NCC in 2015, where the sector contributed merely eight percent to GDP, the quarterly GDP has witnessed substantial growth, ultimately reaching the current threshold of 16 percent. This robust performance has had a positive ripple effect across all facets of the economy."
Attributing this success to "persistent and rigorous regulatory excellence coupled with operational efficiency by the commission," Danbatta underscored the industry's remarkable expansion over the past two decades, citing "explosive growth, elevated regulatory standards, and digital innovations that have garnered global recognition."
In terms of telecommunications usage, Danbatta reported that Nigeria had seen a surge in telephone users, reaching a staggering 218.9 million, along with 159.5 million internet subscribers and 88.7 million broadband users within the reviewed period.
Danbatta also identified various challenges affecting broadband deployment in the country, such as right-of-way issues, fiber cuts, high capital requirements for deployment, multiple taxations, and regulations.
Nevertheless, he reassured that the NCC was committed to addressing these challenges, stating, "We will navigate through regulatory complexities, bridge the digital divide, and enhance digital literacy to confront these hurdles."
Additionally, Danbatta unveiled the commission's plan to establish emergency communication centers in all 36 states of the federation and the Federal Capital Territory, Abuja. These centers, once operational, will serve as a vital link between distressed individuals and emergency response agencies.
Highlighting the NCC's commitment to supporting education, Danbatta stated that the commission had increased research grants to universities from N20 million to N30 million. Three universities have already benefited from this enhanced grant.
In conclusion, Danbatta emphasized the pivotal role of telecommunications in advancing the country's economy, remarking, "NCC recognizes that telecommunications is a key enabler and catalyst for the economic progress of the nation. It has consistently strived to provide affordable and accessible telecommunications services to overcome various barriers."
Despite its achievements, Danbatta acknowledged persistent challenges, including the deliberate destruction of commission facilities and the imposition of 41 categories of taxes on telecommunications companies. He pledged to maintain a strong engagement with stakeholders in the media industry to ensure that the public remains informed about the NCC's ongoing initiatives and activities.
Source: PUNCH
Leave a Reply
Your email address will not be published. Required fields are marked *