"SMEDAN Chief, Mr. Wale Fasanya, achieves academic milestone while demonstrating remarkable leadership." -Dikko Radda PhD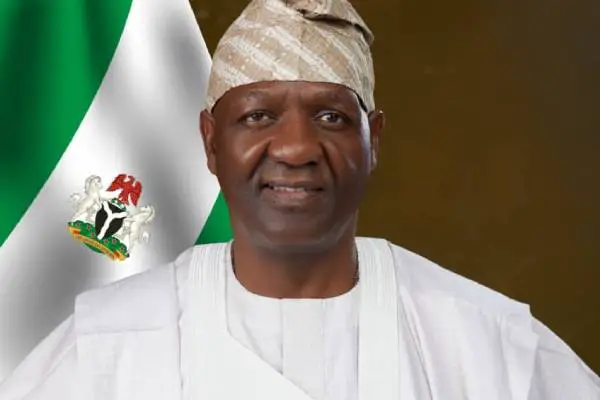 SMEDAN Chief, Mr. Wale Fasanya, Achieves Academic Milestone Amidst Remarkable Leadership
In the world of government agencies and leadership, there are few who can successfully navigate the intricate terrain of academia while steering the ship of an important federal organization. Mr. Wale Fasanya, the Director General and Chief Executive Officer (CEO) of the Small and Medium Enterprise Development Agency (SMEDAN), has proven that he is one of these exceptional individuals.
Amidst the accolades and admiration of countless supporters and peers, Mr. Fasanya recently achieved an academic milestone that has left many in awe. He was awarded a Doctor of Philosophy (PhD) in Policy Analysis and Management, a distinction that signifies the pinnacle of intellectual achievement.
The uniqueness of Mr. Fasanya's accomplishment lies not only in the academic rigor required to obtain a PhD but also in the context of his responsibilities as the head of SMEDAN. Juggling the demands of a robustly functioning government agency with the rigors of doctoral studies from the prestigious University of America is a testament to his extraordinary capabilities.
Under Mr. Fasanya's leadership, SMEDAN has witnessed a remarkable transformation. In just a year, he has not only built upon the foundation laid by his predecessors but has also rewritten the agency's narrative. His vision and dedication have gradually repositioned SMEDAN, bringing it closer to fulfilling its core mandates, particularly in supporting Small and Medium Enterprises (SMEs) across Nigeria.
With his newly acquired PhD in Policy Analysis and Management, Mr. Fasanya is poised to leverage his vast scholarly erudition to benefit SMEDAN and the SMEs it serves. His academic journey has placed him in a unique position to meticulously study and analyze government policies related to Micro, Small, and Medium Enterprises (MSMEs), ensuring that the agency is equipped with the knowledge to create impactful programs.
The congratulatory message from Dr. Dikko Umaru Radda, the Executive Governor of Katsina State, underscores the significance of Mr. Fasanya's achievement. On behalf of the people and government of Katsina State, Dr. Radda extends heartfelt congratulations and expresses hope that Mr. Fasanya will utilize his newfound knowledge to propel SMEDAN and contribute to the prosperity of Nigeria as a whole.
As September 3rd, 2023, dawns, Mr. Wale Fasanya's story serves as an inspiring testament to the power of dedication, intellect, and leadership. His journey exemplifies the possibilities that arise when one pursues excellence on multiple fronts, leaving an indelible mark on both academia and public service.
Leave a Reply
Your email address will not be published. Required fields are marked *